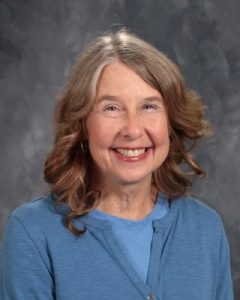 Meet Your Teacher!
Mrs. Susan D'Aprix
Hello and welcome!  I'm Mrs. Susan D'Aprix, and I can't wait to get to know you better!  One of the best parts of second grade is learning what you wonder about and finding out as much as we can about our wonders!  Don't you just love to learn new things?!
If you are wondering about me … here are some things to know.  I have lived in Rochester my entire life.  I have three daughters.  One of my daughters is named Molly.  She is married, so I also have a son-in-law named CJ.  Molly and CJ have a daughter and a son who are my grandchildren.  My daughter Carolyn lives in the city of Rochester.  She shares her home with two dogs, two cats, a saltwater aquarium, a bearded dragon, a ball python, a chameleon and many, many plants.  My daughter, Anna Rose, recently graduated from Syracuse University, so I am a big SU fan.  (Go, Orange!)  Anna Rose is a teacher like her mom.
I have two dogs, one cat and a hairless rat named Josephine.  Josephine is friendly and smart.  She will be our class pet!  I also co-parent a rabbit named Winston who lives full-time with Miss Hanss.  Winston loves to spend time in classrooms!  (But he does like to go home with Miss Hanss on the weekends.)  When I am not at school, I love to read, ride my bike, garden, knit and go camping.  I hope you will tell me what you love to do!
I have been a teacher for a long time … and I still love to come to school!  I went to college in Geneseo to learn to be a teacher.  I have a Bachelor's Degree in Psychology and New York State certification in Elementary Education.  I also have a Master's Degree in Reading and New York State certification as a Reading Specialist.  Because I really do enjoy learning new things, I also have an Associate's Degree in Interior Design.  I have taught several different early elementary grades … reading, science and math are some of my favorite subjects to teach.  I wonder what are your favorite subjects?
We will work hard and learn many things in second grade, but we will also have fun!  I know we will have a terrific year together!